Testimonials

Rinzing Wangdi
Houston, USA Ambassador Rinzing Wangdi, Former Secretary (Economic Relations), Ministry of External Affairs, Government of India.
My wife, Pema and myself are deeply impressed with the fine dental services and care provided by Drs. Natalia and Anupam Sinha and the Orion Orthodontic And Dental Clinic , Gk1. Their professional knowledge and skills along with personal attention to details are of the highest standard. It's rare to see dentists today who combine these qualities along with patience, concern and the latest know-how in dental science . We have no hesitation in strongly recommending them to anyone in need of quality dental care in easpecially dental implants in Greater Kailash 1.

Chaymae Lougmani
Iinterior & Set designer Morocco
I have visited Orion because it was recommended by some old clients of Orion in Yuni-net (The Yahoo expat group). At the beginning it was just for a root canal. I was very satisfied of the treatment, so I decided to do a crown and then invisible braces while in Delhi which are behind the teeth.
The cost of the treatment was very reasonable comparing to some other dentist in Gk1 that I have visited previously in Delhi. Both Nathalia and Anupam were very friendly and professional. They always send an e-mail or an sms two or three days after the appointment to see if there is any pain or any other unpleasant sensation.I will definitely go back to Orion dentist in Greater Kailash 1 if i go back to India and I recommend it to everyone.

Olga Lobova
Komsomolsk-na-Amur, Russia
I would like to thank the dentists at Orion Orthodontic & Dental Care Centre, GK 1 for the gentle care in which they handled my case, as I have been very scared of dentists. I had several dental implants placed here with Dr Anupam who was very careful with me and I felt like I was in safe hands. It has been one year since my treatment and I now have great teeth¦and I owe my smile to them. Their dental clinic in Greater Kailash 1 is very centrally located in a Hospital and I felt very reassured to know that there was a team of doctors close at hand in case of any requirement. That said the Dental Implants in Delhi done at Orion Dental were absolutely painless.

Joyce Gonsalves
Phillipines
On my visit to India, I landed up with a terrible toothache and was referred to Orion Orthodontic & Dental Care Centre, GK 1 through ex-pat friends of mine that were living in Delhi. The treatment and care that I received here were nothing short of spectacular. Both Dr Anupam and Dr Natalia took the time to take me through the entire root canal procedure that I required, and the entire process went painlessly, as promised J. I have NEVER had such a good experience at a dental clinic in Delhi before, and I highly recommend them.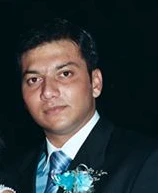 Gagan Mehta
Phillipines
A botched-up job on a root canal that I had spent tons of money on abroad made me seek dental treatment in India. I found the clinic Orion Orthodontic & Dental Care Centre (GK 1) through the internet and was convinced that this was the Dentist in Delhi I wanted to have my treatment done at after a single phone call to the centre. Dr Natalia was most courteous on the phone and answered all of my queries in great detail. A month later I was in Delhi, and I must say that I was most impressed with the care I received from Dr Sinha at this dental office. From the light music that always plays in the background, to the sterilization, to the state-of-the-art equipment, I knew I was in safe hands. I had all my dental treatments sorted out here, and the treatment was most affordable. I endorse this dental centre located in Greater Kailash 1 , and these dentists, and would recommend them to everybody.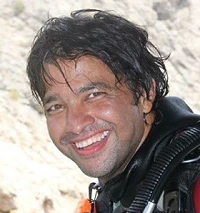 Keith Fernandes
Muscat
I have always been very afraid of dentists¦and dental treatment (for obvious reasons), but must say that I had a very good experience at Orion Orthodontic & Dental Care Centre, GK 1. I went in for a permanent tooth whitening and it was absolutely painless. Dr Natalia made me most comfortable and took the utmost care while treating me. This is a very good place to have your teeth worries sorted out! Also loved the music they play during the procedures.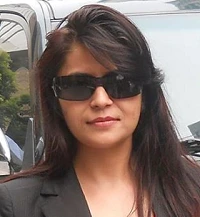 Komal Thakur
New Delhi
Due to ignorance towards my teeth during my childhood, I had very uneven teeth and that used to make me very conscious about my smile. Thus I decided to go for smile correction and visited several clinics but was still not convinced. Then, my skin specialist Dr Anuju Mangala referred me to Sukhda hospital to meet Dr Anupam, and he was kind enough to explain to me the importance of keeping my own real tooth (instead of extracting them and wearing artificial teeth), and to go in for braces. But again wearing braces at the age of 36 was a task and that made me think again about whether I should go for the treatment or not, and fortunately I shared the same concern with the doc as well. Keeping my preference and nature of job in mind, Dr. Anupam suggested that I go in for lingual braces at their Greater Kailash Centre which are placed behind the teeth, and he showed me some pics to make me understand that these invisible braces are completely not visible from outside.
The suggestion of wearing lingual braces was convincing enough for me to pursue my treatment. I would like to highlight that during the treatment Dr Anupam not only ensured the braces would not be visible from the outside, but also provided me with enough comfort and adjustments so that I could chew properly and take care of my speech as well (which generally gets affected due to braces). Cost-wise, yes, I would say it was completely justified¦ and the best part was that I did not have to pay one in one go, but over a period of 1.5 yrs.
I must emphasize on the point that both Dr. Anupam & Dr. Natalia are thorough professionals and go the extra miles to make patients comfortable. And I enjoyed every sip of coffee which Dr. Natalia offered me during my every visit, nice music and light environment which makes a patient more comfortable. Last but not least commitment from their side to take care of patient after the treatment by giving life long back of bridge which makes their work commendable.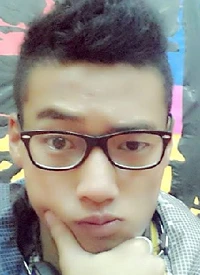 Justin l Hmar
Nagaland
When I needed to have my teeth aligned, being new to Delhi, I googled it and noted down a few nos. of dentists. When I called Orion Orthodontic & Dental Care Centre which is a dental clinic in GK 1, it turned out that Mrs. Natalia was very sweet and warm…so thats why I chose them. And yes, I am more than satisfied. The treatment was effective…and it was not that painful..as how my sisters told me. The hospitality,..ur politeness..ur warm smile..ur friendly manner…and ur clean cozy clinic..are all the reasons why I would recommend it to more people.
Somnath Majumdar
New Delhi Valentino Romania
Being a person who has had extensive dental treatment from a very young age, I was already used to so many dentists. But when I needed more work done, I tried them out as they were close to my house, and the reason why I chose Orion Orthodontic & Dental Care Centre at Greater Kailash 1(GK 1) is because it has been the most comfortable experience from all the dentists that I have ever visited. And they have always been available whenever I needed them. The quality of their work does come at a bit of a premium, but I have been very satisfied.
This clinic and the dentists that work here are most gentle and treat all their patients with a lot of care. I was in India for a 1 year stint and was very frightened of dental treatment. But a painful wisdom tooth saw me land in their office and there was no looking back. The treatment was painless and most affordable. When my wife and daughter were in town on a visit, I made sure that they too got all their treatment done here, and both Dr Anupam, as well as Dr Natalia, were very good with my daughter who was then 6 years old. Five years later, I have no problem with any of my crowns and bridges that I had done there, and my daughter still remembers them fondly. I would advice people to visit them¦you would never regret it!