Metallic/ Ceramic Orthodontic Treatment
What is an Orthodontist?
A Dentist qualified to treat deformities in the teeth and the jaws is an Orthodontist. It's a specialized field that not all general dentists are trained at.
Orthodontics is a specialty takes care of 3 broad aspects of dental patient care-
a) Preventive – As the name suggests the idea here is to try and prevent a jaw deformity or a dental misalignment from developing.
Space Maintainers - Early loss of milk teeth leads to the space collapsing preventing the eruption of the permanent teeth. Due to this, the permanent teeth can get locked inside the jaws and either prevented from erupting in its normal place or completely not erupting at all.
Serial Extraction - tooth size jaw mismatch leads to crowding or impacted teeth. The orthodontist can bring about the proper eruption of teeth at the scheduled space by serially extracting the teeth in the correct order and timing.
Habit Breaking appliances - mouth breathing or thumb sucking, etc can lead to severe jaw deformities.
b) Interceptive – e.g interception of development of jaw deformities by using orthopedic appliances
c) Corrective – Commonly used braces
Why braces?
Dental Braces are the most dependable way of bringing about tooth movement to bring about the correction of various dental alignment issues as well as a protrusion, crowding, spacing.
When considering correcting irregularly positioned teeth (teeth forwardly placed, crooked teeth, gaps/spaces between teeth), moving teeth into the correct position with orthodontic treatment (commonly referred to as braces is a permanent way of achieving great results while leaving your natural teeth intact and healthy.
Orthodontic treatment traditionally involves the use of brackets (braces) on the outer portion of your teeth which are connected with a wire that helps align your teeth for a perfect smile. Presently teeth alignment can be brought about with braces behind teeth and lately, even without wearing braces at all! Orthodontic treatment can be achieved in any of the following ways:
A) Metallic Braces – used on the outer surface of the teeth these act as handles to apply pressure on the teeth to bring about tooth movement. The wires are threaded through these metal attachments.
B) Ceramic braces– These are white and made of ceramic material which is reinforced. These are more aesthetically pleasing as they are white in color and merge with the tooth color. They function in a manner similar to the metal braces.
Brackets/Braces on the back portion of teeth:
C ) Lingual Braces – these go on the inner aspect of the teeth and hence are not visible to anyone. These "Invisible Braces" in the true sense of the word.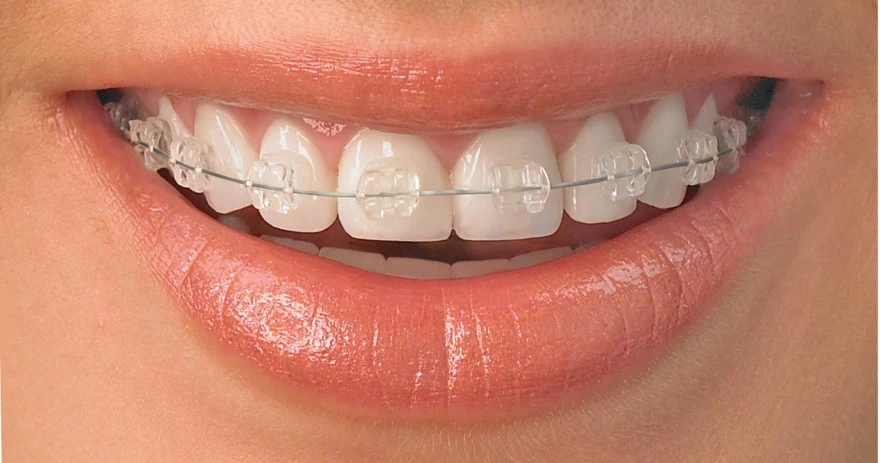 What to expect when undergoing orthodontic treatment?
Orthodontic treatment is a painless procedure.
The initial appointment to place the brackets usually takes about 40-60 min.
Subsequent monthly appointments- A patient needs to visit the center approximately once every month for about a 15 min appointment in which the wires or elastics are changed and treatment progress is noted.
What is the duration of the orthodontic treatment @ orion orthodontic & dental care centre, greater kailash -1
The duration of treatment varies depending on the severity of the misalignment of teeth but is roughly about 4-6 months for very simple cases, and possibly 9-18 months for more challenging cases.
The in-house Orthodontist in Delhi at Orion Orthodontic & Dental Care Centre Greater Kailash 1 is Dr. Anupam Sinha with vast experience at treating patients using both regular Labial alliances as well as Lingual Braces and he is certified with Invisalign Technique.
New age best orthodontics in delhi by using dental aligners/invisalign
These are a series of 15-60 clear trays sequentially worn over the teeth to bring about the movement by applying gentle pressure on the teeth so as to bring about an orthodontic correction. Our orthodontist Dr. Anupam Sinha is Invisalign Certified and has undergone extensive training for Invisalign both here in India and overseas which makes us the Best Orthodontics in Delhi.